Veritas Health Care: Who are we, where did we come from and where are we going?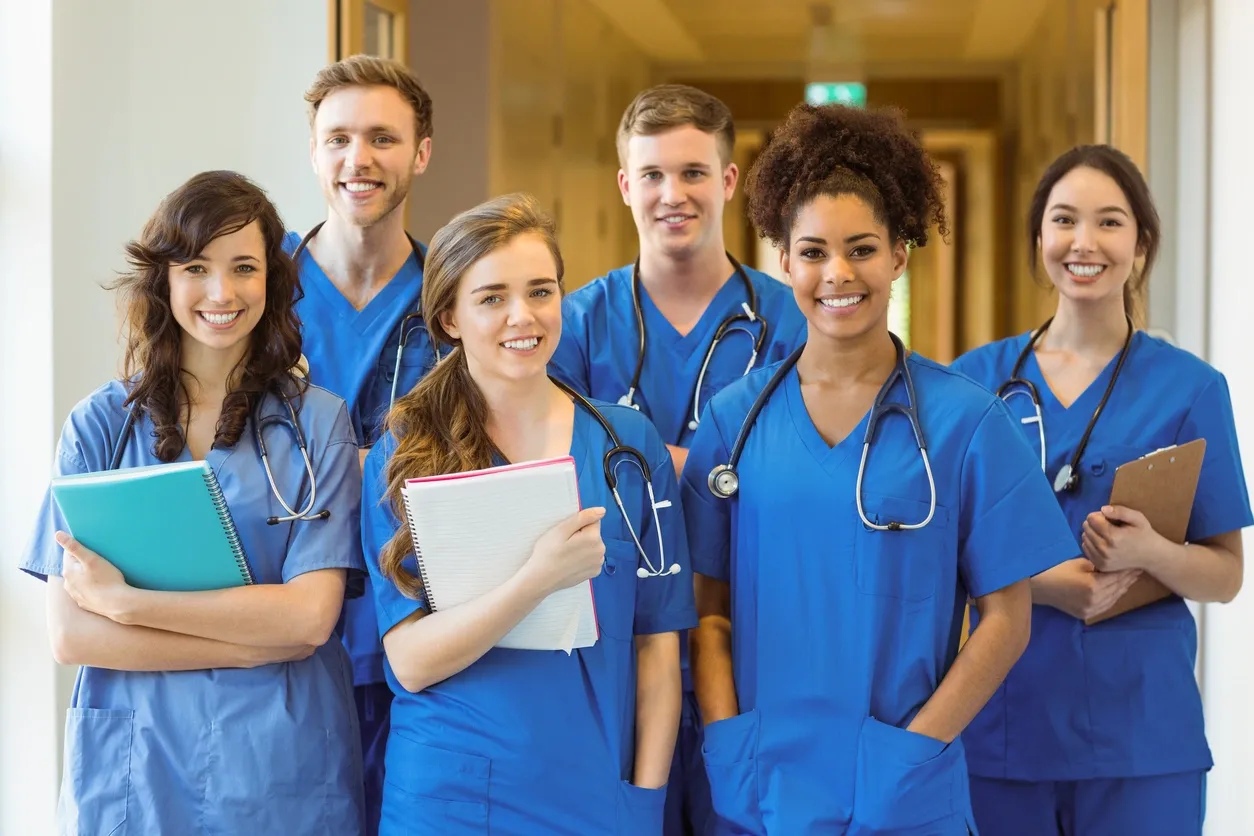 Founded in February 2013, Veritas Health Care (VHC), our global, non-profit organization, was born of the need to Build Better Health and Health Care. Our Founding Directors recognized that the "Business of Medicine" fails to meet the needs of many patients in many ways and for many reasons. Much of this has been discussed in our conversations and writing over the years and the founding of Veritas Health Care, a Non-Profit, is our first step toward Building Better Health Care. VHC now has approximately 100 Working Group Members, continues to build a community of people who "care about health and healthcare". We expect to open membership, expand "The Care First Project" and to begin delivery of proven health and health care products and services in early 2020. In other words, VHC continues to step toward Building Better Health and Health Care through Patient-Physician Cooperation and Patient-Physician Cooperatives. Goals for this year include expanding working group membership, opening up for general membership, facilitating Patient-Physician Cooperation and Cooperative development in Maine, New York and in the North East U.S. We expect to open our first Virtual Health Station in early 2020. We have not restricted our activities to Maine, NY, the US or any particular location. We will help wherever we can. We are global.
Join Veritas Health Care if you are ready to help:
TRANSFORM AND PROMOTE the delivery of health care services based on

shared decision-making
shared responsibility for care
shared responsibility for outcome among and between patients, physicians, and other medical professionals
INNOVATE Transform and promote efficient development, implementation and use of

virtual
electronic and
other technological innovations and
other innovative products,
innovative services and
innovative techniques to
determine, promote and provide
appropriate and
best
preventive care, acute, subacute and chronic patient care, and to
reduce the cost of care,
improve access to care and
improve outcome in health care
EDUCATE health care providers and the public about the value of shared decision-making and responsibility for

health care delivery,
provision of health care and
good outcomes in health care.
About the Veritas Health Care Shield
Central to Veritas Health Care's shield is the Caduceus, which symbolizes the fact that optimal health can be achieved. This ancient image, which is more than 4,000 years old, has been used by physicians and other healers for centuries. Historically, the original image is composed of two serpents intertwined around a staff and surmounted by two wings or a winged helmet. Veritas Health Care modifies the wand and uses three "skeleton" keys in place of the single wand to represent knowledge, understanding, and action. The keys have heart-shaped interlocking bows, which represent the relationship between Love and Healing and the fact that healing is a labor of Love. Veritas means the Truth and Veritas Health Care seeks to enable, facilitate and provide optimal health and healthcare. We recognize the value of the Hippocratic Oath and use it as our guide in fostering beneficial Patient-Physician-Provider relationships for individuals, families, and communities.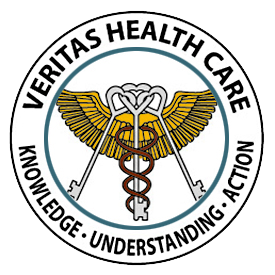 The Veritas Health Care Logo
Our "Neologo" is used as a simple liason to the next generation. However, the wisdom of the past will not be forgotten in building for the future generations of Patients and Physicians. The keywords, Veritas Health Care and color choices, link our Shield to our Logo.
VHC Projects
Current Projects Include
StepWisely®™© Quality and Performance Improvement Tools & Tools to Promote and Generate Best Practices (B2 = B Squared = Best Care™©)
Building Milestones Into Your Anesthesiology Training Program
Complete Forms For VHC Application For Tax-Exempt Status
Anesthesiology Critical Care Development, Perioperative Medicine and QIPI in an academic anesthesiology department.
All VHC Working Group MEMBERS are INVITED to help us Explore the Viability of PPCs in Maine, New York, the east coast and elsewhere
VHC Working Group Members are invited to use The Stress Management Workbook and to call-text-email "use" MFM for Health Development and Healthcare guidance.
Application for Tax-Exempt Status. Volunteers are welcome.
Building a program to train Community Health Workers and Health Care Scribes.
Health care consulting
VHC Working Group Members are all invited to build mutual support
Building an Interactive Application Form and Questionnaire. Help is welcome.
Team building and Veritas Health Care; constructing the VHC Multidisciplinary Consulting Group.
Care First project.
Building leadership teams.
SuperCooperator physician group.
SuperCooperator Group.